Whether you are flying to Manchester for business or partying purposes in Manchester, then have a look at the following list of luxury hotels in Manchester.
The Midland Hotel
It is one of the most historic history located in Peter Street, Manchester offering great level of hospitality for the 111 years. It's the famous meeting place for Mr Rolls and Mr Royce in making their luxury car company in 1904.
The Midland Hotel boasts most acclaimed restaurants with famous chef Simon Rogan of The French finest dining venue and the larger yet affordable Mr Cooper's House and Garden with a spacious bar area.
MacDonald Manchester Hotel, London Road, Manchester
MacDonald Hotel is located at the London road, Manchester that offers fantastic views across the city from the luxury hotel rooms to the ceiling glass. It's even considered as one of the largest four star hotels with the availability of 215 bedrooms.
Recently a main restaurant is opened at the first floor i.e. the Scottish Steak club offering a high selection of steak and grill dishes. The ground floor has a large area to enjoy.
Velvet Hotel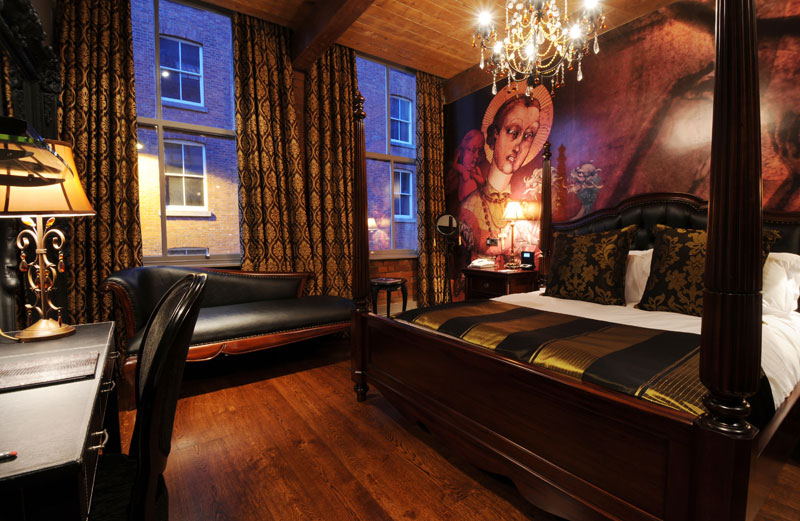 Velvet Hotel is one of the venues located in Canal Street, Manchester with unique interiors and flamboyant décor in the boutique bedrooms. It's one of the popular destinations for weekend breaks as well as romantic getaways. The famous Velvet Hotel Restaurant is located at the basement of the hotel building and even a bar on the ground floor.
Malmaison Hotel, Piccadilly, Manchester
Malmaison Hotel is one of the first boutique hotels in Piccadilly, Manchester. This hotel has the quirky interiors of 19th century warehouse building in Piccadilly. The super suites of this hotel include the theatrical Moulin Rouge room with the large bathtub and a double poster bed.
There is a Smoak bar and grill with the lavish new interior and even, the bar is a host of steak cuts as well as humongous burgers. There is also a sophisticated and luxury Ember Lounge at the rear ends of the hotel.
This hotel houses Le Petit Spa with dark interiors and a lot of mini Buddha ornaments with a wealth of spa treatments.
Book this luxury hotel online and enjoy the magical ambience of the hotel with ultimate luxury and comfort.