It's our pick of the top 5 menswear shops in Manchester.
Oi Polloi
This is an indie outfit shop, which stands out as the best shop for those who loves to buy carefully crafted menswear with the contemporary style. Expect parkas by Penfield and Harringtons from Baracuta, or choose from Fox umbrellas (rain) and Clarks Originals desert boots (shine).
This has an ultimate selection of classic, functional outerwear with the inventive contemporary labels and a serious arsenal of casual footwear, Oi Polloi Toy has a stock of exclusive Watch, Spring Court, Superga, Ralph Lauren Polo, Fjallraven, Nudie Jeans, APC, Lyle & Scott, Barbour, Clarks Originals, Edwin, Folk and many more.
Crombie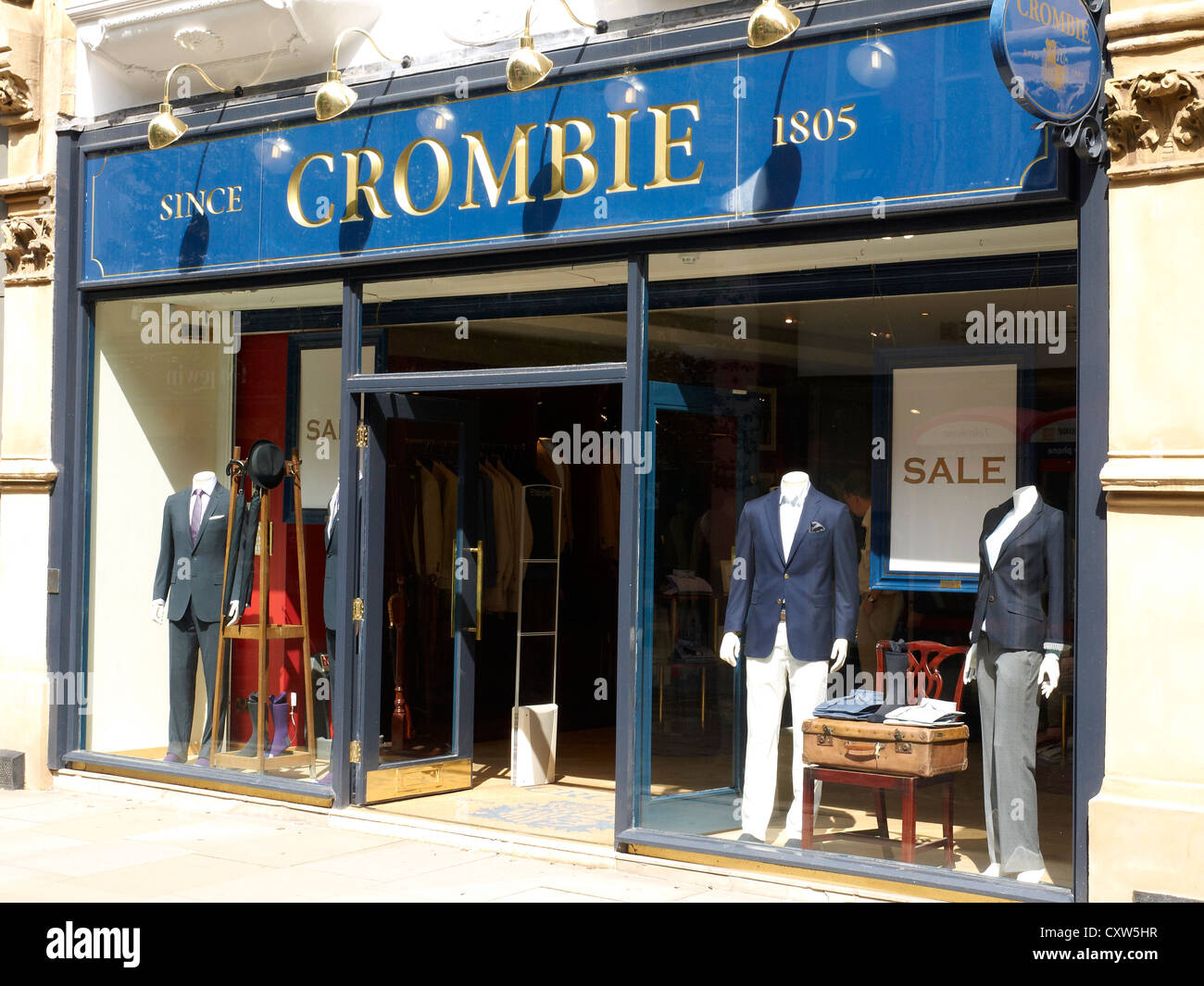 It may be best known around the world over for its amazing British-made, three-quarter length coats, opulence menswear and accessories, but Crombie has only three standalone stores throughout the world.
It has been ceelebrating over 200 years of authentic British style. Crombie is the essence of sartorial dressing which is favoured by the royalty, politicians, presidents and celebrities. It has been a high demand by the specialists of luxury accessories for both ladies and gentlemen.
Most famously remembered as the inventor of the world's finest standard coats, the Crombie style has been celebrating in films and even praised in print. Worshippers of Crombie still continue to succumb to the classic styles and authentic heritage on which the famous brand has made its basics.
Barbour
Popped next to Hermès, this is a dedicated boutique which focuses on the quilted jackets and gilets made as per theBarbour, along with the vintage-styled motorcycle jackets, shirts and tees. Barbour was established in 1894 at the North East of England. Founder John Barbour had began supplying of garments to protect the sailors, fishermen and dockers perfectly. These are the first weatherproof items which are quickly established the Barbour's reputation with the ultimate innovation and quality.
Thomas Pink
This has the floor-to-ceiling wooden shelves, that offers an unparalleled choice of formal shirts. With the neighbouring Charles Tyrwhitt, this is a fearsome foray into the world of sharp corporate dressing.
Every Thomas Pink shirt has an exclusive in perfection than other selection. All shirts have been well crafted with same exacting standards, keeping alive the perfect heritage of London's Jermyn Street, it's a home to the traditional British shirt makers. Constructed from the finest quality two folded cotton, spotlessly cut and finish, Pink shirts are so much crisp, comfortable and look the part anywhere from the boardroom to the boardwalk.
High & Mighty
Looking above average? If yes, then this store can be the best choice for you. From the clothes, shoes, accessories to the even measure suits, it can offer for those people whose stature exceeds more than the expectations.