Old Trafford
Whether you are fotball loving fan or just think some overpaid men spending so much time in falling over and pretending to be injured in the game, there is no doubt, United has made manchester top on the contemporary global map like no other. it's really does not matter wherever you will go throughout the world, when you come to Manchester, the first word you will hear back any language is 'Manchester United'. This is the place where the club calls home.
Tatton Park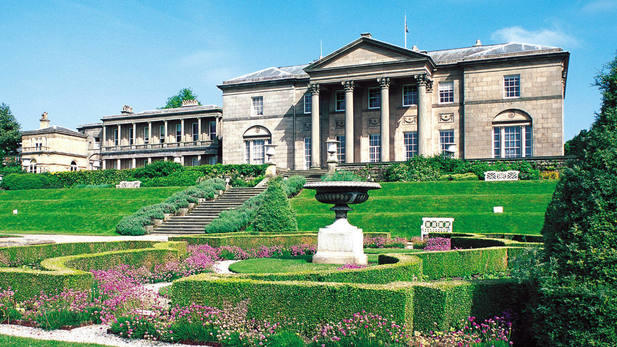 It's an outstanding park which is the paradise for every garden lover. With stunning grand sight, throusands garden area and landscaped parkland, the Tatton Park offers striking views to every nature enthusiast.
However, the gardens, deer park, lake and farm gives a wonderful opportunity to explore, eat and play. Even, the Tatton Park hosts to several events throughput the year like annual RHS Flower Show each July, Clasic Car Shows, Major Outdoor Concerts and family friendly events also.
The Gay Village
The Gay Village is the best place of the city to relax; in night it offers lots of fun and excitement. It's obvious that this area hosts many events throughout the year like Pride, Sparkle, the great British Bear Bash and many more. Even, it's a best place to see the amazing entertaining features of the rejuvenation in the Gay Village.
Victoria baths
It's a stunning public baths which are restored in order to retain the former glories. Established in 1906 and housing a striking Turkey style bath suite and the main pool, once, this place is considered as the splendid bathing area throughout the country. But the public baths were closed a few years earlier. But now the Victoria Baths is opened as a heritage site and most of the time arta and performance venue.
It's totally impossible to describe the beauty of this place; if you want to know, then simply go and see it. From multi-colored terracota façade, impressive stained galss to the intricate Victorian tiling, the restoration of this amazing place is lovingly done.
While you keep thinking that how the place is close to you; but you don't ever get a chance to explore. Don't worry! Gather a group of friends and go there and have more fun and excitement whicch will live throughout your life!