Manchester has a huge selection of excellent places to enjoy an amazing as well as relaxing super British afternoon tea. The entire concept of afternoon tea was sourced in the 1840's, where the ceremony had the customary for both upper and working class.
Loose Tea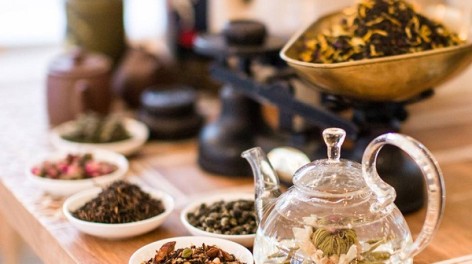 Loose tea is an exclusive destination; which offers traditionally brewed in a tea pot and served with sugar and milk. The exotic selection includes scones and sandwiches.
Earth Café
Well, the Earth Café is an electric, comfy vegetarian lunch restaurant and an incredible café providing good quality foods. In fact, this venue is run by the Buddhists and all the produce; which is grown ecologically and other goods are organic and Fair Trade to every possible extent.
Teacup
Teacup located at Thomas Street, its menu has an amazing mix of traditional British and Asian flavors and obviously, if you're only going in, you can go for it. They even have the plentiful cakes to choose from, and the tastes of these menu are heavenly.
Sugar Junction
Sugar Junction was made out of love for vintage, baking and even the wholesome food. The company was established by both mother and daughter who strive to provide finest quality food with great level of service in a completely comfortable environment. They even serve homebaked cakes and about 25 different varieties of tea.
Hey Little Cupcake
Here, you can get imaginative and stunningly homemade cupcakes and cakepops; that will catch your eye when you will enter this small but the sparkling café and bakery. In order to accompany your tastes, you can get to choose from the carefully selected pastry, coffee, hot chocolate, tea or homemade lemonade on the menu.
Bonbon Chocolate Workshop
When you are being tired of the traditional English tea, then you just need to hop on Bonbon Chocolate Workshop; as it's the best place to go. Here you will indulge yourself in the smoothest hot chocolate which are made from the best quality chocolate products. If this won't satisfy you enough, you can even buy some handmade menus to take home with you.
Address: 9 John Street, Manchester, M4 1EQ Phone: +44 161 839 4416 Internet: www.bonbonchocolateworkshop.com