Eating outside is no longer for about food purposes; but it's the art form of the highest order. Diners who look for a restaurant with its magic and individual style which can offer you with incredible eating experience that you will talk about for weeks. However, a meal in any of these featured London restaurants can exceed your wildest food dreams.
Alain Ducasse at The Dorchester
Alain Ducasse is one of the succcessful restauranters throughout the world with fifteen more Michelin starts than Gordon Ramsay. The restaurant is the 80 seated dining room; luckily tucked away from the audy monstrosity i.e. the Dorchester's grill room. Well, this place holds very much simplicity and even it's an imaginative mixure of contemporary and traditional techniques. With the perfect dedication, craftmanship and cheffing,it's one of the most expensive restaurants throughout London. Rest assured that, you will get a pretty, spectacular meal.
Dinner by Heston Blumenthal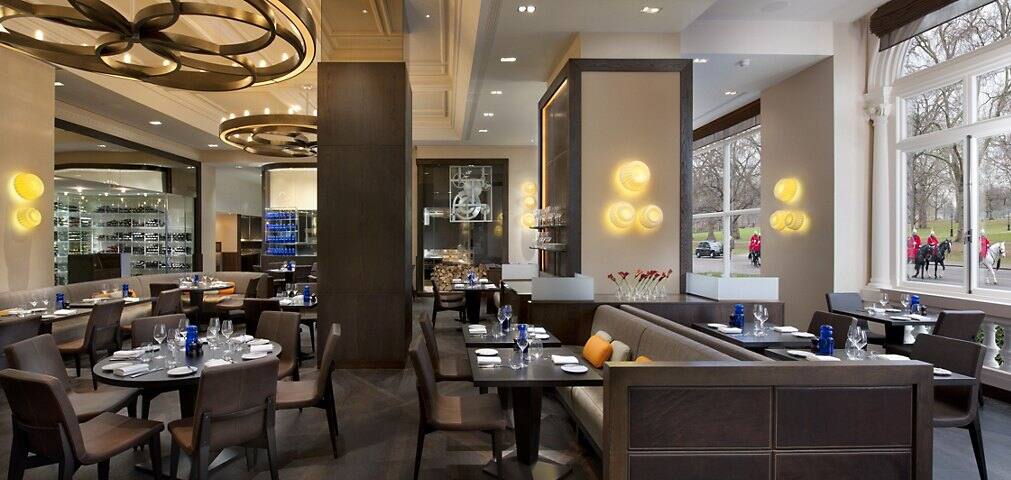 Dinner is located at the ground floor of the Mandarin Oriental Hyde Park hotel in Knightsbridge. Offering ultra modern ouch on British recipes,Dinner was awarded as the "theatrical tour de force" and "colossal fun" by The Telegraph's restaurant critic Matthew Norman. However, the adventurous hotel menus offers delicious recipes like Hay Smoed Mackerel, Rich & Flesh which is an innovative combination of saffron risotto and braised calves tail, meat fruit, a smooth chicken liver parfait which is covered in a mouth watering orange jelly and moulded like a manadarin shape.
Galvin at Windows
There are two shocking things about the Hilton's 28th floor restaurant, Galvin at Windows; first the sheer distance from the gound and the scale of the bil. This restaurant is more famous for the wonderful bistro in the Baker street where the unique menu of traditional French cuisine are served around half of the price. It's clear that it's a restaurant there the bill simply symbolizes the food; but the view of this restaurant is extremely spectacular for a romatic date, impressing a clients or simply check out this amazing city in the world. Just you need to be careful while booking a table aa there are only a couple in the moddle where you can hardly see anything.