There are lot many things to do in Manchester, but a few important ones out of the city's major attractions would you like to indulge in. We want to save you from extensive research work, by timely suggesting five of major attractions in Manchester. There are so many things for everyone, starting from wonderful museums and art galleries to outdoor delights, and libraries loaded with creditable literature. Explore and try to enjoy as much as you like. A handy list of top four attractions in Manchester starting from galleries and libraries to theatres of your dream is given below.
Major Tourist Attractions in Manchester
Manchester Art Gallery
Situated in the midst of the City centre of Manchester and operating in the haven of calm, the great grand of Manchester art gallery is home to spectacular collection of arts and crafts along with frequent exhibitions
And how irresistible the Manchester Art gallery collection is. Its around 13,000 pieces of paintings including sculptures, drawings, photographs and other exclusive art forms, along with an equally great number in the design and craft collection, all coming together in real for making a first-class gallery. You can spend quality time roving around the rooms before going for a coffee and scone in the fittingly luxurious and tasteful coffee shop nearby.
Ordsall Hall
Ordsall Hall is a finely restored building with A Grade I status located just in the middle of a housing estate in Salford city. It has a significant number of rooms and features seeking attention from everyone with a deep interest in the country's heritage and history. This artistic hall is one of the largest structures in the region made of open timber frames and features the lovely restoration of the Italian plaster ceiling rooms. It turns out to be an excellent resource for young and curious minds. The hall is surrounded by luxurious garden grounds that make an excellent sport for short stroll or family picnic.
Tatton Park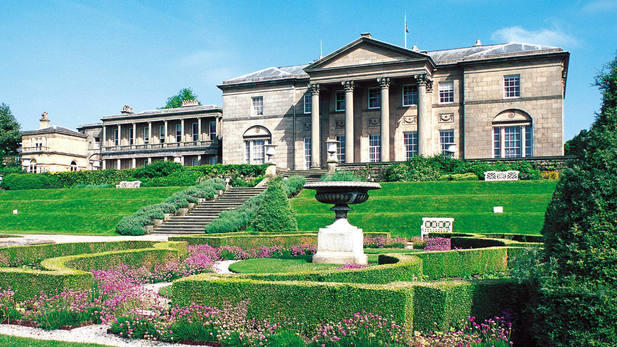 Tatton Park is an exceptional National Trust property with invaluable collection of furniture, books, artworks and rich in furnishings. Apart from being every garden lover's dream, it gives excellent opportunities to eat, explore, pet and play. A number of events such as the annual RHS Flower Show in every July, major outdoor concerts, classic car shows and family friendly festivals are organised here every year.
The John Rylands Library
With the late Victorian neo gothic touch, this magnificent library building looks more like a church. When you enter inside, you can have an amazing collection of 200,000 books that would surely enrich the soul. The combination of classic literature, breathtaking design, sculpture work of artist into the gallery, makes it a worth visiting place in Manchester for tourists and book lovers.