Whether it is a family tour or a business one, you must think about a hotel where you can stay in luxury and comfort. Hotels play a major role when it comes to accommodating a large number of visitors in Manchester. Visitors are always on the look-out of luxury hotels for their short or long stay. To facilitate their stay, here is a list of top four lavish hotels in Manchester
Radisson Blu Hotel Manchester Airport:
This is one of the best Manchester hotels where many quench your living demands. Radisson Blu Hotel is a stylish and graceful hotel that features the best. It has its own Skylink elevated walkway system that has linked the hotel with Manchester airport. If you want to eat scrumptious food then you may visit its restaurant. Other facilities of Radisson Blu Hotel are well decorated conference rooms with latest technology, onsite parking spaces, cosy bedrooms, high speed internet connection, modern gym, a pool and a health club etc.
Manchester-Heaton Park
If you arrange your professional tour and look for a luxurious hotel Manchester with all facilities, Manchester-Heaton Park is your perfect choice. For all modern amenities and world class living, there is no alternative to Manchester-Heaton Park. The hotel is designed with all modern facilities and comforts. Rooms are decorated with luxury goods. All staff are cordial in their service and possess immense knowledge about the locality. So, you can get the best information about Manchester from them. Manchester-Heaton Park has better car parking facility, Wi-Fi connection, television facility and conference facility. If you have more time, head to the beautiful garden and relax.
Great John Street Hotel
Great John Street Hotel is another big name in Manchester. It is one of the best choices for luxury combined with awesome ambience. You can expect international level facilities here. Wi-Fi connection, multi-gym, swimming pool, spa, etc. are the amenities that guests can enjoy during their stay.
Novotel Manchester Centre: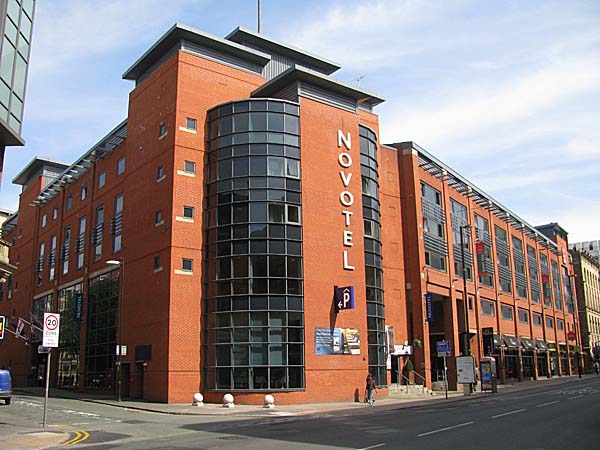 Novotel Manchester Centre is a new generation hotel in Manchester. You can enjoy with new design when you stay in this hotel in your short journey. All Manchester attractions are in a walking distance from Novotel hotel Manchester. Public areas are extremely stylish and designed with costly and burnished woods, stones and costly furniture. Round the clock food and beverage services are available for your family and friends. All modern facilities that a luxury hotel should have are blended in Novotel Manchester Centre.